FST-SAF-0.5/3/5/10 /20 (0.5~200 microns, Sintered Metal Powder Filter core alloy material ) Series, Sintered Powder Filters:
Production describle:
Sintered metal powder filter core uses metal powder as raw material without adding adhesive. After cold isostatic pressing, it is made by high temperature vacuum sintering. The pore size and distribution of the elements can be adjusted by selecting the particle size and technological parameters of metal powder. According to the characteristics of pore structure, material composition and compressive strength of different filter materials, the filter products which are suitable for customers are developed.
The sintered metal powder filter core can realize the precision filtration of micron scale, can separate the solid particle impurity in the liquid and gas, when the fluid passes through the filter element with certain precision, the impurity is blocked on the filter core surface to form the filter cake. Pure fluid flows through the filter to cleanse the contaminated or impurity fluid to the state required for normal production to ensure that the downstream device obtains the pure product or the normal operation of the protective equipment.
Chacteristics and advantages:
Different from the non-metal sintered filter element, when the cake on the surface of the sintered metal powder filter core reaches a certain thickness, because of its high strength performance, Therefore, the filter can be cleaned by backwashing or backblowing through a certain reverse pressure, so that the filter can be used again.
1. Has good filtration performance, the filter microns: 0.5 ~ 200µm.
2. Stable shape, high strength of components.
3. High temperature resistance (up to 1400 ℃).
4. Corrosion resistance.
5. Impact resistance, high alternating load.
6. Air permeability, separation effect is good.
7. Backwash effect is good, components are easy to regenerate, etc.
Specifications of the products:
General products can be made into tubular, flake, plate-shaped or conical sintered metal powder products, can be welded or sintered according to the need with a variety of interfaces.
The commonly used outer diameters are: φ10,20, 30 ,40,50,60,70,80, 90 ,100 mm, the length can be changed from 100 ~ 1500 mm, larger than 1500mm can be welded, and special specification can be customized.
Mainly Applciations:specifications of the products
1. Used as dispersing cooling material in high temperature environment.
2. Gas distribution, liquid bed orifice material.
3. High precision, high reliability high temperature filtration material.
4. High pressure backwash Oil Filter.
Specific industry application:
Sintered metal powder filter is widely used in petrochemical, chemical, fine chemical, coal chemical, food and beverage, nuclear power, shipbuilding, automobile manufacturing and other industries. This applies particularly to the following applications:
1. Catalyst filtration.
2: Filtration liquid, gas.
3. Recovery and filtration of mother liquor in pta production.
4. Filtration in food and beverage.
5. Boiling vaporization bed.
6. Bubble of liquid flushing tank.
7. Fire and explosion proof.
8. Equilibrium, damping flow.
9. Sensor probe protection.
10. Filtering on pneumatic equipment, noise suppression.
11. Fly ash treatment.
12. Gas homogenization and pneumatic conveying in powder industry.
Technical Data:
1. Stainless steel (304, 316L)
2.Titanium and its alloys.
3. Nickel alloy.
4. Monel (Ni-Cu alloy).
5. Inconel (Ni-Cr-Fe alloy).
6. Iron aluminum alloy.
7. Hastelly alloy.
8. Other special materials.
Shapes : Tubular, flake, plate-shaped or conical.
Main connection mode: Standard interface (such as 222,220,226), fast interface connection, thread connection, flange connection, pull rod connection, special custom interface.
Filter microns: from 0.5~200 microns
Note: We can customize the filter cartridges according to the customer's special requirements.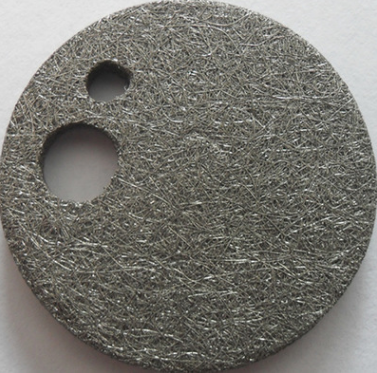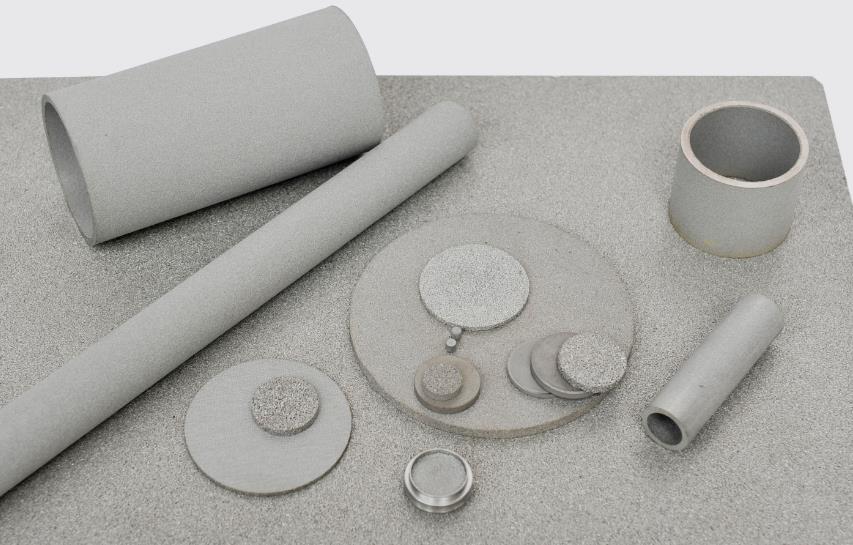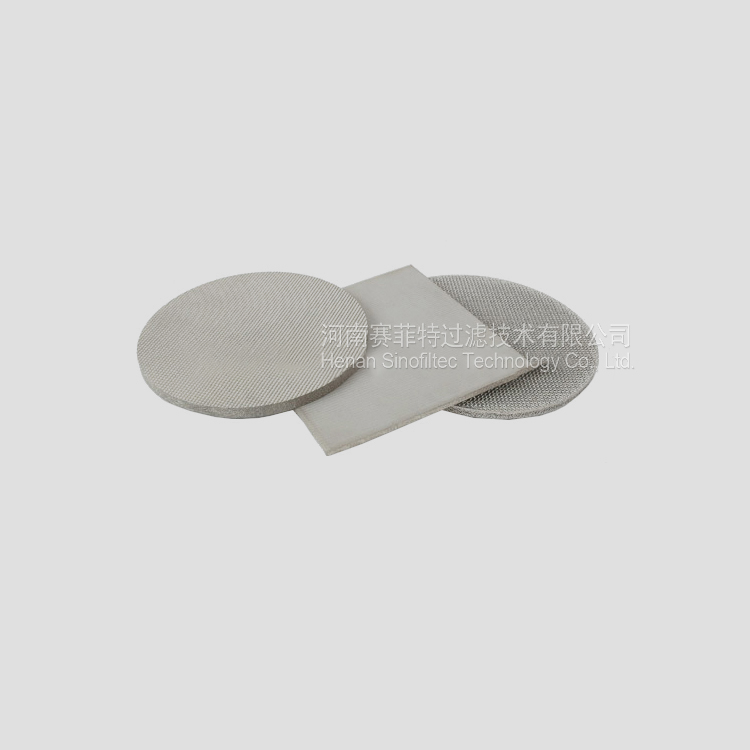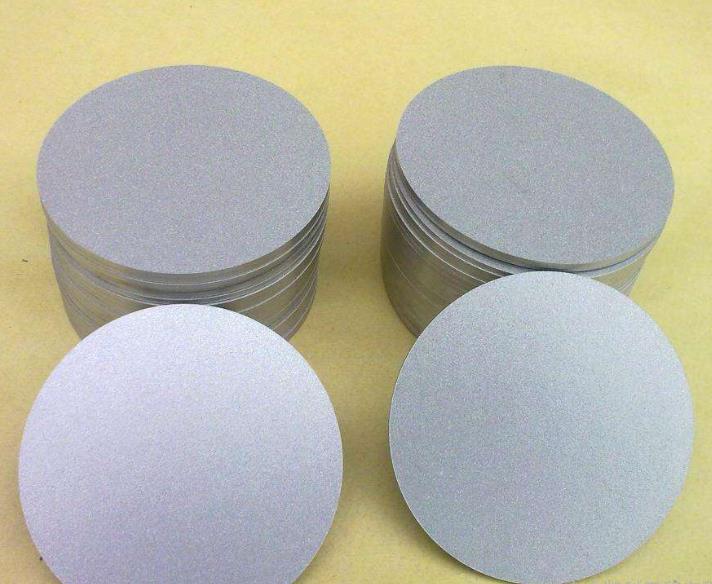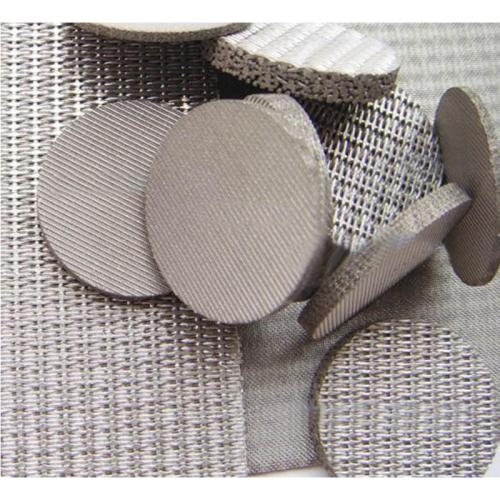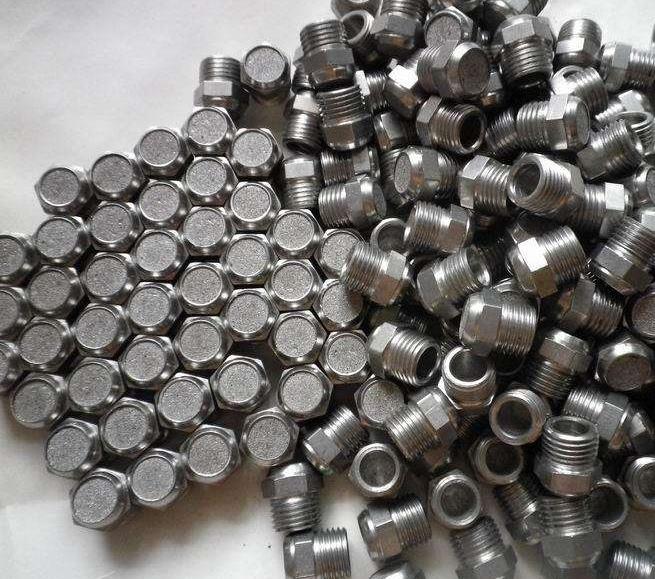 Looking for ideal Sintered Aludirome Filters Manufacturer & supplier ? We have a wide selection at great prices to help you get creative. All the Sintered Titanium Filters are quality guaranteed. We are China Origin Factory of Metal Powder Filter Core Alloy Material. If you have any question, please feel free to contact us.
Product Categories : Metal Filter Elements > Porous Metal Filter Elements